About us
The Oriental Landscapes festival is organized by Music and Beyond Foundation. Music and Beyond Foundation is an initiative of Hannibal Saad, Syrian musician, manager and artistic director of Jazz Lives in Syria Festival (2005- 2010), Oriental Landscapes festival (2009, 2011), Syrian Music Lives (2013 – to date) and Global Week for Syria (2014 – to date). His experience working with crossover music from the east and west reaches 18 years. The projects have been presented in major venues across Europe and the Middle East. In 2013 Music and Beyond started the Syrian Music Lives Project, a community, portal and social media network focused on preserving and reviving professional relationships among Syrian musicians and offering concrete ways to work for unification and reconciliation of Syrian people.
The mission of Music and Beyond Foundation is to stimulate understanding, promote diversity and foster respect through open dialogue and the diffusion of knowledge for cultures in conflict.
Our values: Respect, collaboration and exchange, diversity, peace, compassion, engagement, empowerment, education and enquiry, faith, hope, trust, confidence, inclusiveness, social cohesion, beauty, friendship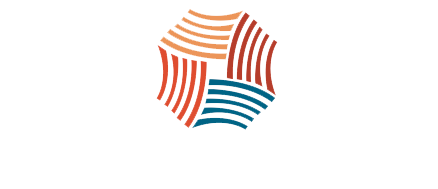 Board of the Foundation 
Aura Rascon (Mexico/The Netherlands) – The President of Music and Beyond Foundation. Aura is a flutist specialized in the bansuri (Indian Bamboo flute) and Hindustani Classical Music. A versatile musician who has initiated and participated in various cross cultural music projects as instrumentalist, but as well as composer and artistic leader collaborating with artist coming from different music styles and traditions as varied as: flamenco, electronica, jazz, West African, Ottoman, Balkan, Aboriginal and contemporary chamber music. Aura is always looking for new ways of multicultural intercommunication and has based her artistic focus on developing ways of bringing the bansuri and Raga based music into different ensemble settings mixing western and non-western instruments and in communication with different music traditions in a style she likes to describe as 'Music without borders'. She is also the founder director and artistic leader of the Non Profitable Foundation: Stichting FullMoon Babylon, which has been working on developing an interdisciplinary and intercultural platform focus on the arts and their social impact for professionals as well as upcoming talent in the city of Rotterdam.
Theo Krispijn (The Netherlands) – Member of Advisory Board of Music and Beyond Foundation. Leading authority in Sumerian and Akkadian musical terminology. Teaches at the renowned University of Leiden, Faculteit der Geesteswetenschappen, Leiden Institute for Area Studies, SMES Assyriologie, and is widely and authoritatively published. Theo Krispijn was born in 1949 in The Hague, the Netherlands. Academic Studies: Theology (1967-1972) and Semitic Languages/Assyriology: specialization Sumerian Language at Leiden University, the Netherlands (1968-1974); Assyriology in Munich, Germany 1976 -1977. Research Assistant Assyriology for the Sumerian Language (1974- 1975). University Teacher for the Sumerian Language (1975-) Publications on the grammar and the lexicography of the Sumerian Language, Sumerian Religion and Literature and Ancient Near Eastern music.
Richard Dumbrill (United Kingdom) – Treasurer of the Music and Beyond Foundation. Leading expert in archaeomusicology of the ancient Near and Middle-East. His publications include "The Archaeomusicology of the Ancient Near East" and "The Idiophones of the Ancient Near East" in the collections of the British Museum; "The Silver Lyre of Ur", with Myriam Marcetteau and "The Elamite Harps", with Margaux Bousquet; a translation of Al-Farabi's works on music and a catalogue of the cylinder seals with musical scenes in the collections of the British Museum. Richard Dumbrill is the founder of ICONEA, (International Conference of Near Eastern Archaeomusicology, now hosted at the Faculty of Oriental Studies, University of Oxford) with conferences held at the British Museum and at the Sorbonne University Paris. Richard Dumbrill is a consultant/advisor for the Babylon Festival in Iraq.
Priyatej Kotipalli (M.B.A) – secretary of Music and Beyond Foundation. Scholar at Erasmus University, Rotterdam, The Netherlands. His primary research is in the subject of the economics of intangible cultural heritage with a special focus on traditional knowledge and skills. He is also interested in the development of cultural economics in south Asia and the United States and is actively engaged in developing courses and content at the National institute of Design at Ahmadabad (India), Art think south Asia fellowship program (India) and at the M.A.M program at Carnegie Mellon University (U.S.A). He had previously worked as a short-term consultant at the world bank and is currently on the national scientific committee of intangible cultural heritage of ICOMOS (India). He also serves on the board of cultural organisations in the Netherlands and Italy and is currently engaged as a sectary of a research think tank, the centre for new perspectives at New Delhi (India).
Team