Belvedere Verhalenhuis – We can make a change…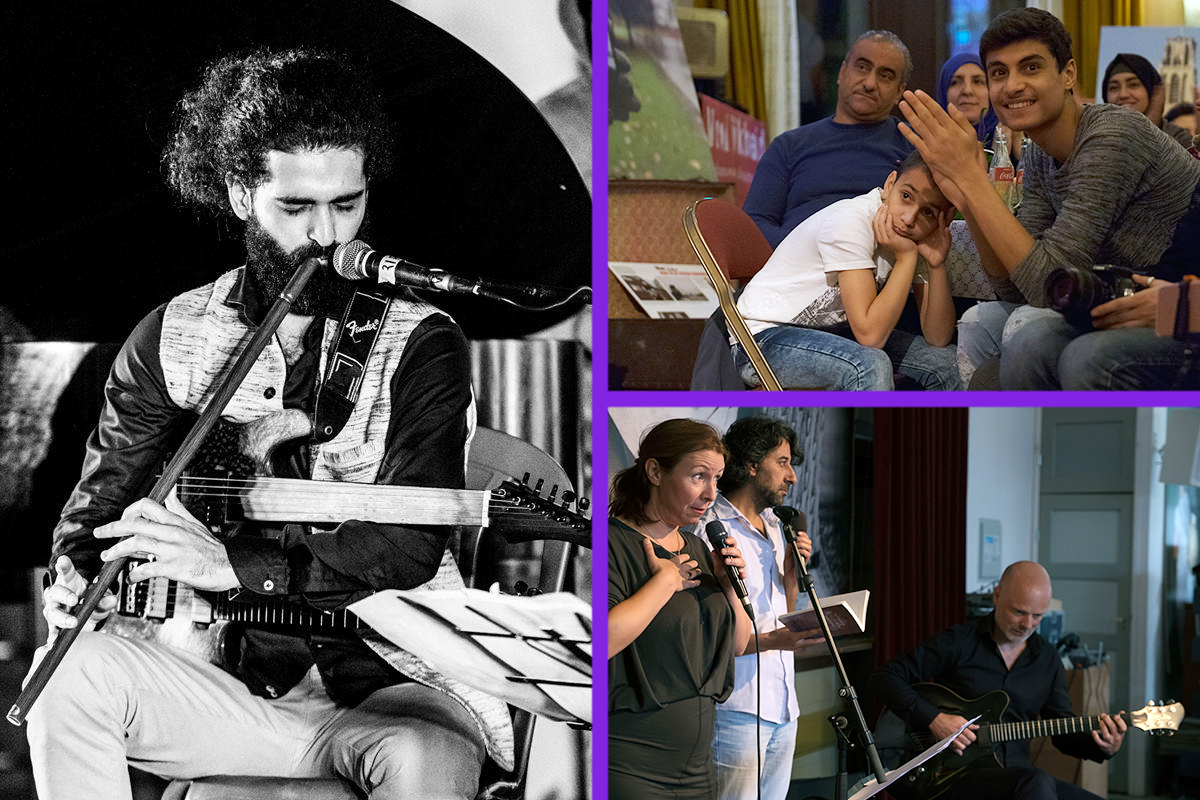 In collaboration with Verhalenhuis Belvédère, we present a cultural exchange afternoon.
The program is focused on Syria, Turkey, Iran, and Rotterdam. It will be a diverse afternoon including film, music, a lecture. You can get acquainted and eat together from the Volkskeuken. We welcome everyone to experience a cultural afternoon with us.
Program:
Rosh Abdelfatah (director of the Arab Film Festival ) has selected a short film by the Iranian director and photographer Abbas Kiarostami for this afternoon: 'Take Me Home'.
Musician Aktas Erdogan (Istanbul / Rotterdam) performs with traditional instruments.
Curator Alexandra van Dongen (including museum Boijmans van Beuningen) gives a lecture on connections between Dutch artists such as Jan van Eyck and the Middle East. The lecture will be in English.
Rotterdam artists Gabby Bakker and Andreas Suntrop join the Syrian poet Adnan Alaoda for a performance.
The dinner at the Volkskeuken costs 7.50 euro. A reservation is not necessary.
Guest chefs: Müzeyyen (Turkey) and Abdul (Syria).
Venue:
Verhalenhuis Belvédère Rechthuislaan 1 3072 LB Rotterdam-Katendrecht