Oene van Geel Carte Blanche & New European Ensemble and Geert Mul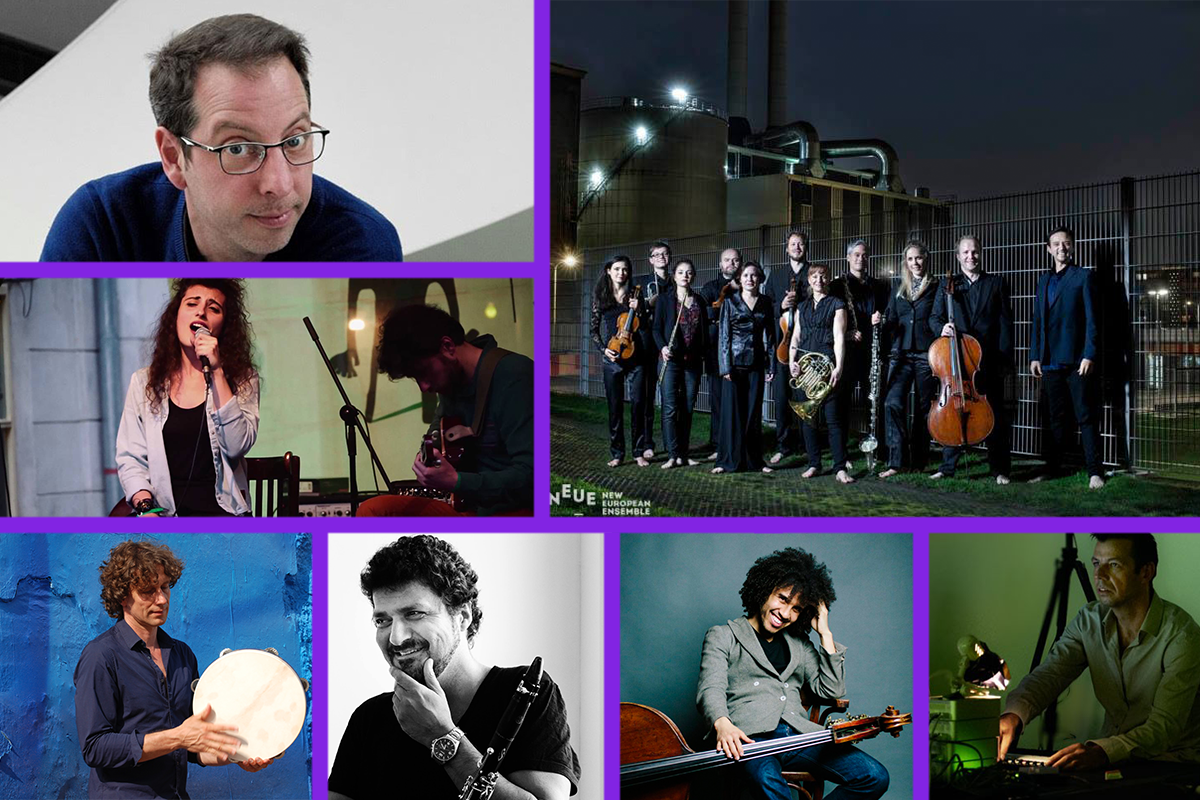 Oene van Geel Carte Blanche: Ode to Istanbul
Istanbul has many faces. For decades it has been a melting pot of cultures and today modern life and old traditions are different sides of the same coin. In its music you can find anything ranging from the old folkloric music of the Constantinople times to the latest developments in the use of electronics. The decision was to play an ode to the many faces of Istanbul.
The heart of the performance will be a new composition by Oene van Geel. It has poems about Istanbul by Orhan Veli Kanik, Nazim Hikmet, Sanem Kalfa and Ümit Yasar Oguzcan at its core.
It makes it even more special the Oguz Buyukberber and Sanem Kalfa really know the city from the inside. Oguz grew up there and Sanem lived there for a longer period. And for the rest of us: the city mesmerized us and gave us experiences we will never to forget.
Performers:
Oene van Geel – 5 string viola
Sanem Kalfa – vocals
Oguz Buyukberber – clarinets
George Dumitriu – viola/ guitar
James Oesi – double bass
Udo Demandt – (oriental) percussion
———————-
 New European Ensemble and Geert Mul: Oriental Time
New European Ensemble: contemporary small ensemble with The Royal Conservatory of The Hague students and visual artist Geert Mul. The special program presented by the ensemble will focus on Syrian composers of today. The piece by Shafi Badreddin will be presented to the international public for the first time.
The Oriental Time, a newly made video-art work by award winning visual artist Geert Mul will be projected on the walls and ceiling of the church. The collaboration between the ensemble and visual artist Geert Mul seeks to cross the boundaries between artistic media, such as live performance, video and installation art.
Music Program:
Shafi Badreddin – Sigha
Zaid Jabri – Glyptos 2
Nouri Iskandar – Oriental miniature
Kareem Roustom – Buhur
Visual performance:
The visual arts performance is structured around a photograph of Palmyra, Syria taken in March 2017. Three perspectives of time and their contextual affects are the subjects of the project Oriental Time. These will be presented on screen accompanied by music:
Nature-time: The clouds, the sky, night and day. They represent the timescale of nature that is super-human. From that perspective, human suffering, construction and destruction are just non descriptive.
Archeological-time: The old site of Palmyra: The age of this site defies many of our daily cultural perspectives of time. From this perspective construction and destruction, war and peace, love and hate are as present as night and day. Things come and things go. That is the natural human condition.
Actual-time: Traces of recent ISIL destruction. This brings on an actual time perspective, a perspective of actuality, morality, culture, art, politics, ethics, death, destruction, loss, suffering and survival in all its horror, pain and beauty.
Details:
Categories
Amsterdam&nbsp, Concerts
Venue:
Amstelkerk, Amstelveld 10 1017 JD Amsterdam Netherlands