Ottoman Music – Oene van Geel Carte Blanche – Nidaa Abou Mrad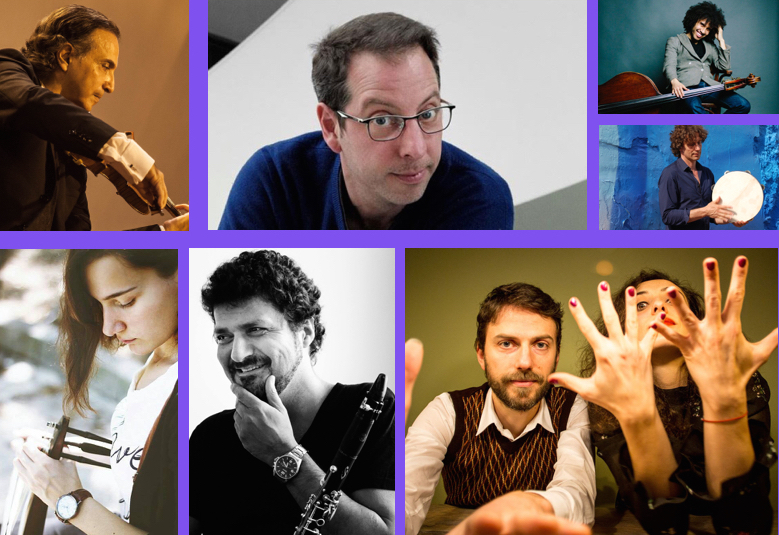 Nidaa Abou Mrad (LB)
Concert "The Art of Maqām on Violin"
Nidaa Abou Mrad is a Professor of Musicology (PhD in Music and Musicology), Medical Doctor, Vice President for Academic Affairs and Research and Dean of the Faculty of Music and Musicology at the Antonine University (Lebanon). Author of the book Éléments de sémiotique modale: Essai de grammaire générative pour les traditions monodiques and of more than thirty articles published in leading journals of musicology. Abou Mrad received in 2017 the CNRS Seventh Annual Research Excellence Award, for his works in Multidisciplinary Cognitive Sciences. Professor Abou Mrad is one of the rare continuators of the classical Arabic near-eastern musical tradition related to the modal system of maqâm, as a violinist and improviser as well as a composer carrying out in the style of the Nahda masters (Arabic renaissance of the 19th century), following an artistic approach deeply impregnated with Sufi spirituality.
Codarts Ensemble: Ottoman Music
Codarts Ottoman Ensemble is made from the best students and Graduates of Ottoman department at Codarts led by the great Turkish musician and scholar Kudsi Erguner. 
This concert will feature Emine Bostanci on kamancheh, Jawa Manla on oud, Nazeer Abdulhai on oud.
Oene van Geel Carte Blanche: Ode to Istanbul
Istanbul has many faces. For decades it has been a melting pot of cultures and today modern life and old traditions are different sides of the same coin. In its music you can find anything ranging from the old folkloric music of the Constantinople times to the latest developments in the use of electronics.
The decision was to play an ode to the many faces of Istanbul.
The heart of the performance will be a new composition by Oene van Geel. It has poems about Istanbul by Orhan Veli Kanik, Nazim Hikmet, Sanem Kalfa and Ümit Yasar Oguzcan at its core.
It makes it even more special the Oguz Buyukberber and Sanem Kalfa really know the city from the inside. Oguz grew up there and Sanem lived there for a longer period. And for the rest of us: the city mesmerized us and gave us experiences we will never to forget.
Performers: Oene van Geel – 5 string viola; Sanem Kalfa – vocals; Oguz Buyuberber – clarinets; George Dumitriu – viola/ guitar; James Oesi – double bass; Udo Demanth – (oriental) percussion
Details:
Categories
Concerts&nbsp, Rotterdam&nbsp, Workshops
Venue:
Grounds, Pieter de Hoochweg 125, 3024 BG Rotterdam